Introducing Sound Plastic Surgery
Prior to opening Sound Plastic Surgery in April 2014, Dr. Cooper and Dr. Sattler were individually recognized in the Seattle area for their excellent patient care and superior cosmetic surgery results. Since then, they've acquired a team of educated professionals who have been equally committed to the well-being and satisfaction of every patient they meet. With diverse backgrounds in cosmetic surgery, skin care, and treatment options, our staff offers a range of experience and information to guide you along your aesthetic journey. We genuinely value the relationships we build with each of our patients and feel that our "family-like" approach is what sets our clinic apart from the rest! Whether you're calling Hannah to schedule an appointment, following-up with Ana after your procedure, or coordinating your surgery dates with Erin, we're confident in our abilities to provide you with the sound cosmetic experience we know you deserve!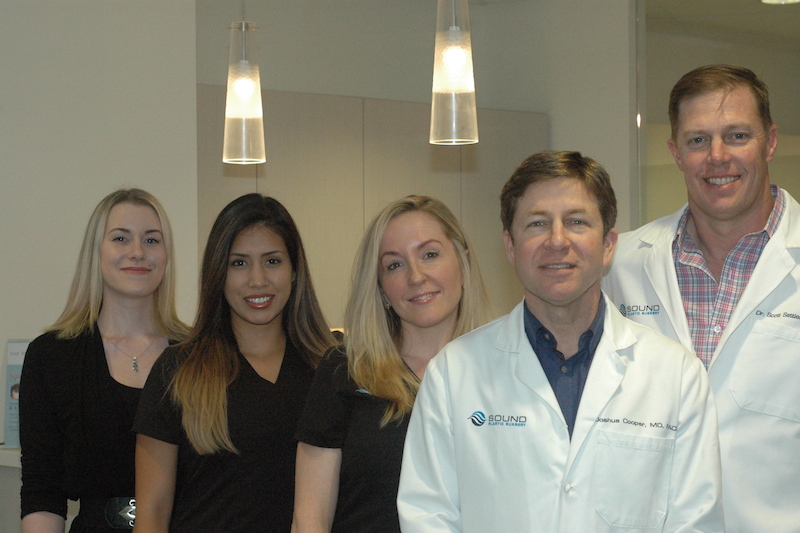 Call TODAY to schedule your complimentary consultation with one of our Board Certified Plastic Surgeons!
206.729.2248