Lower Body Lift
Lower Body Lift Surgery After Massive Weight Loss
Lower body lift surgery is a procedure designed to rejuvenate the front, back and sides of the torso after massive weight loss. The operation includes a circumferential incision in order to flatten the abdomen, lift the lateral thighs, and lift the buttocks. This operation is able to rejuvenate the entire circumference of the torso. The surgical incision is kept very low on the abdomen, pelvis and buttocks in order to tighten the abdomen, outer thighs, and buttock regions. The result is a youthful and fit lower body contour that complements your dramatic weight loss.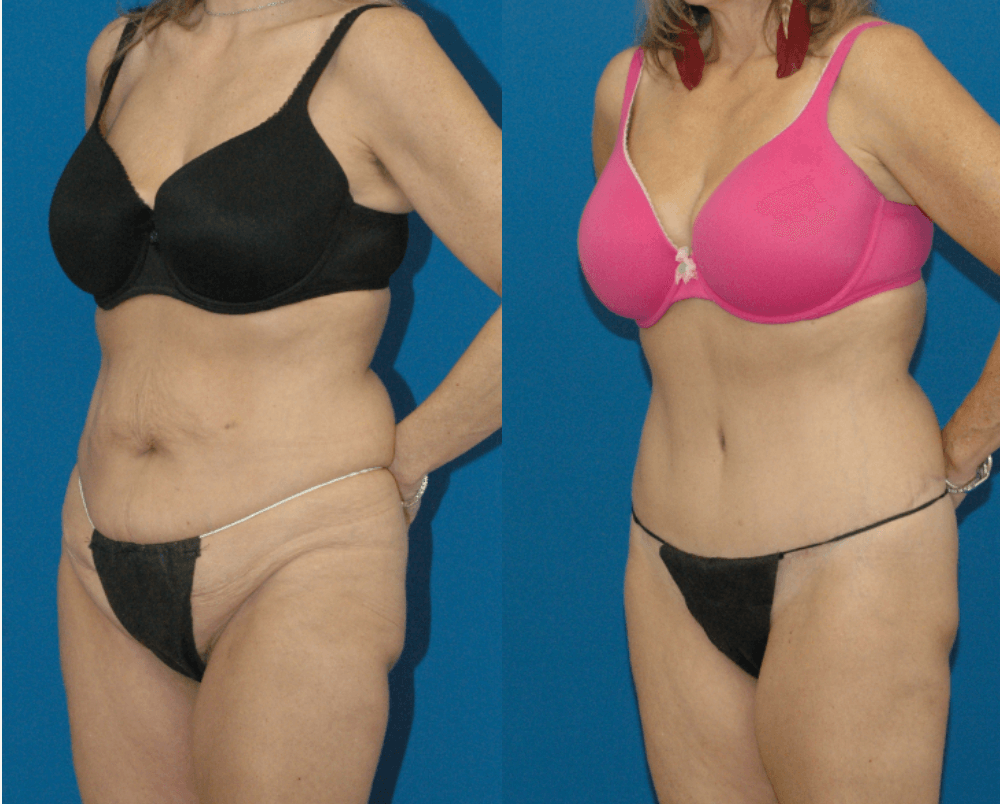 After bariatric surgery or massive weight loss through diet and exercise, Seattle area patients can develop severe skin laxity that detracts from the weight loss transformation that they have achieved. Patterns of skin laxity after massive weight loss include:
Loose abdominal lower body and tummy skin
Loose thigh skin
Sagging buttock shape and volume
"I had a gastric bypass which I was very pleased with the loss of weight but it left me with a lot of loose skin and a large lower stomach. Dr. Cooper performed a complete body lift in June. Eight weeks from the procedure. I am still awaiting the final results Dr. said it would be about six months before realizing all the results but so far I am pleased with the vast improvement. The procedure was done in a private facility and I received one on one care that exceeded my expectations."
Doctor Cooper and Doctor Sattler are exceptionally skilled post weight loss plastic surgeons, specializing in lower body lift surgery. Both surgeons work together to accomplish these lower body contouring surgeries in a very reasonable amount of time, making the procedure safer for our patients.
All post weight loss lower body contouring surgery is done in a Seattle area certified ambulatory surgery center using board certified anesthesia providers. Our ambulatory surgery center has the ability to care for patients overnight after lower body lift surgery, making post operative care more convenient for patients that live outside of the Seattle area.
What is the recovery time like after the surgery?
Recovery after a lower body lift can be extensive. Individual results will vary, however most of our patients are back to work and exercise within three weeks of their surgical procedure.
At Sound Plastic Surgery, our goal for every lower body lift patient is a substantially improved body contour that will last for years to come. Our Seattle area patients have given us rave reviews for our post weight loss plastic surgery results.