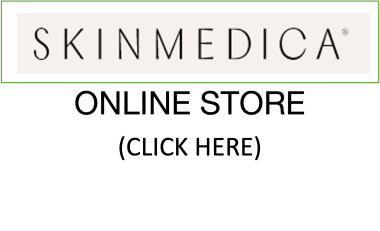 Medical Skin Care
Sound Plastic Surgery offers medically directed skin care and skin treatments. Whitney Hogan,
ARNP, provides a range of skin treatment options to address most cosmetic skin issues. Book
your skin consultation with Whitney and she will customize your regimen to ensure that your
concerns are handled with the utmost care with the latest advancements in skin rejuvenation.


Chemical Peel
A chemical peel is a procedure in which a chemical solution is applied to the face, neck and
body to gently remove the top layers of skin. Here at Sound we offer 2 brands of peels to
address the majority of skin concerns, SkinMedica and VI Peel. Results vary based on
treatment area, peel type and patient, but ultimately chemical peels help skin look noticeably
brighter, more even and smooth. Ask for the "Glow-Tox" treatment and enhance your Botox by
adding a chemical peel.

Microneedling
Microneedling is a minimally invasive procedure that is performed in our office to help with
wrinkles, acne scars, pore size, pigmentation and in some cases, stretch marks. Microneedling
delivers tiny microchannels into the skin at a controlled depth to stimulate the body's collagen
and elastin production. Microneedling works well in conjunction with other treatments and can
help your SkinMedica products penetrate better. Book your consultation today and learn more.


Platelet Rich Plasma
Platelet rich plasma created by you for you. In your appointment we draw your blood and spin it
down to extract the PRP which is then injected, infused or applied to your target treatment
areas. The plasma component contains stem cells and growth rich platelets. When PRP is used
in aesthetic treatments, it accelerates the body's natural production of collagen and elastin to
provide overall skin rejuvenation.
Medical Skin Care


SkinMedica Products
SkinMedica developed its products with decades of extensive research, science, and
innovation. Their products are leading the industry standards by developing products that work
for all ages and skin types. They have formulated serums that penetrate deep into the skin's
complex layers to support your skin journey. These medical-grade skin care products are
designed to address multiple medical and cosmetic conditions like acne, wrinkles, sagging skin,
and so much more. Whitney will work with you to build a regimen that can help achieve the
results you desire.
Staff favorites
> TNS Advance growth serum- This next-generation, skin rejuvenating formula improves
the appearance of coarse wrinkles, fine lines, skin tone, and texture. It is the only
growth factor proven to address sagging skin. Visible results in just 2 weeks.
> HA5- Provides immediate smoothing in the appearance of fine lines and wrinkles and
supports the skin's natural ability to retain moisture resulting in radiant, rejuvenated
tone and texture.

> Neck Correct Cream counteracts the appearance of horizontal lines, wrinkles, crepey-like skin
and sagging on the neck and décolleté.


Already use SkinMedica and need more? Log into Sound Plastic Surgery's online store ABOVE or BELOW
with your Allē account and order yours today! Benefits to buying online:
-Earn Alle points with each purchase that can be used toward any treatment
-Subscribe to your favorite products and save 20% on your order
-Get your products quickly with free 2-day shipping
-Enjoy a free trial product with each purchase
-Receive special promotional offers



Click here for SkinMedica Products!
Call (206) 729-2248 to schedule a skin care consultation with Whitney Hogan, ARNP