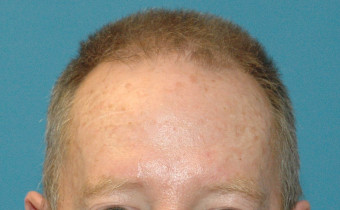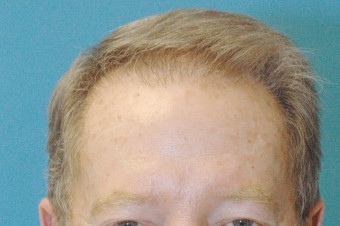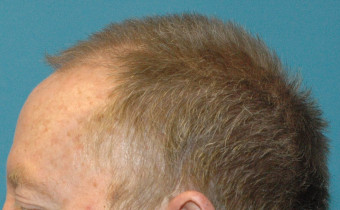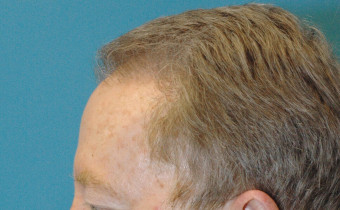 FUE NeoGraft Hair Transplant #3
This 59 year old man disliked the thinning and recession of his frontal and temporal hairlines. He wanted improved hair density and age-appropriate correction of his receding hairline. He was treated with 3000 single follicular unit grafts extracted in a scar-less fashion with the NeoGraft device. The grafts were then implanted in a scar-less fashion, payling close attention to proper hair shaft orientation along the frontal and temporal hairlines. His post operative result is pictured at 6 months, and he can expect to see continued improvement in hair density and growth as the year progresses. He is delighted with his new, more youthful look. Also note his post-operative 'donor site' photo, which shows no surgical scars or signs of hair follicle harvesting.
Before and after photos on this website are of actual patients who have given permission for their photos to be published. Individual results may vary. No guarantee or prediction of outcome is implied.