The loss of facial volume is a hallmark of facial aging. The first step for facial rejuvenation is often the use of cosmetic injections, or 'fillers', to replenish diminished facial volume. Facial fillers are a powerful minimally invasive tool that can create significant improvements in facial shape and contour. There are a variety of fillers and each may be used in a unique way to improve your appearance.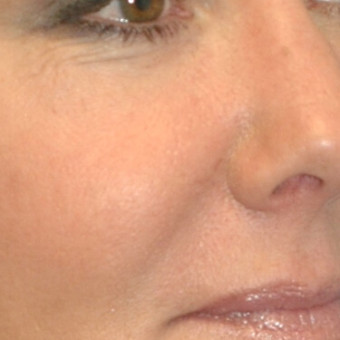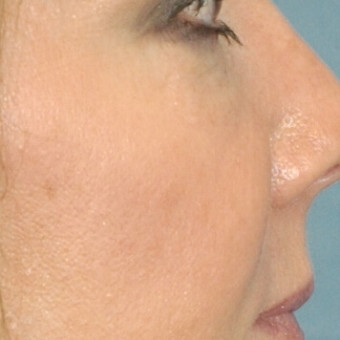 Voluma for midface
Voluma is a temporary soft tissue filler that can be used in the midfacial zones - around the eyes and cheeks. We like it because it is a dense product that raises the lid-cheek junction when it is injected properly. A lowered lid-cheek junction and a long lower eyelid length are two signs of facial aging that we can create substantial improvements for when using Voluma. The cosmetic result can last over one year, sometimes even longer. Injections are done under local anesthesia in our office and take about 20 minutes. All of our Voluma injectors are board certified plastic surgeons. This particular patient has 2 cc of Voluma to the midface and photos were taken three months after injection.
Before and after photos on this website are of actual patients who have given permission for their photos to be published. Individual results may vary. No guarantee or prediction of outcome is implied.