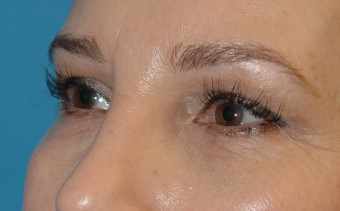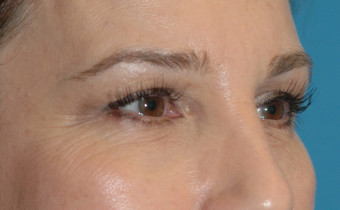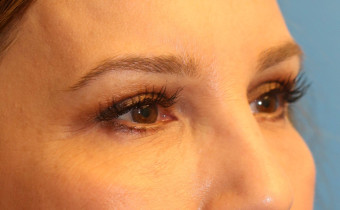 Upper Blepharoplasty (Eyelid Lift) #3
This woman desired improvement of the appearance of her upper eyelids. She has sagging skin covering the majority of her upper eyelid. She had an upper blepharoplasty under local anesthesia. Post op photos were taken in our Seattle plastic surgery clinic three months after her eyelid lift surgery. The post operative result reveals more of her upper eyelid, a crisp upper eyelid fold and more youthful looking eye.
Before and after photos on this website are of actual patients who have given permission for their photos to be published. Individual results may vary. No guarantee or prediction of outcome is implied.