Mommy Makeover
What is a Mommy Makeover Surgery?
The plastic surgeons at Sound Plastic Surgery in Seattle offer customized Mommy Makeover procedures for Seattle area women. The Mommy Makeover surgery is a set of breast and body cosmetic surgery procedures designed to enhance appearance after pregnancy or weight loss. This combination cosmetic surgery might include a tummy tuck, liposuction and a cosmetic breast enhancement.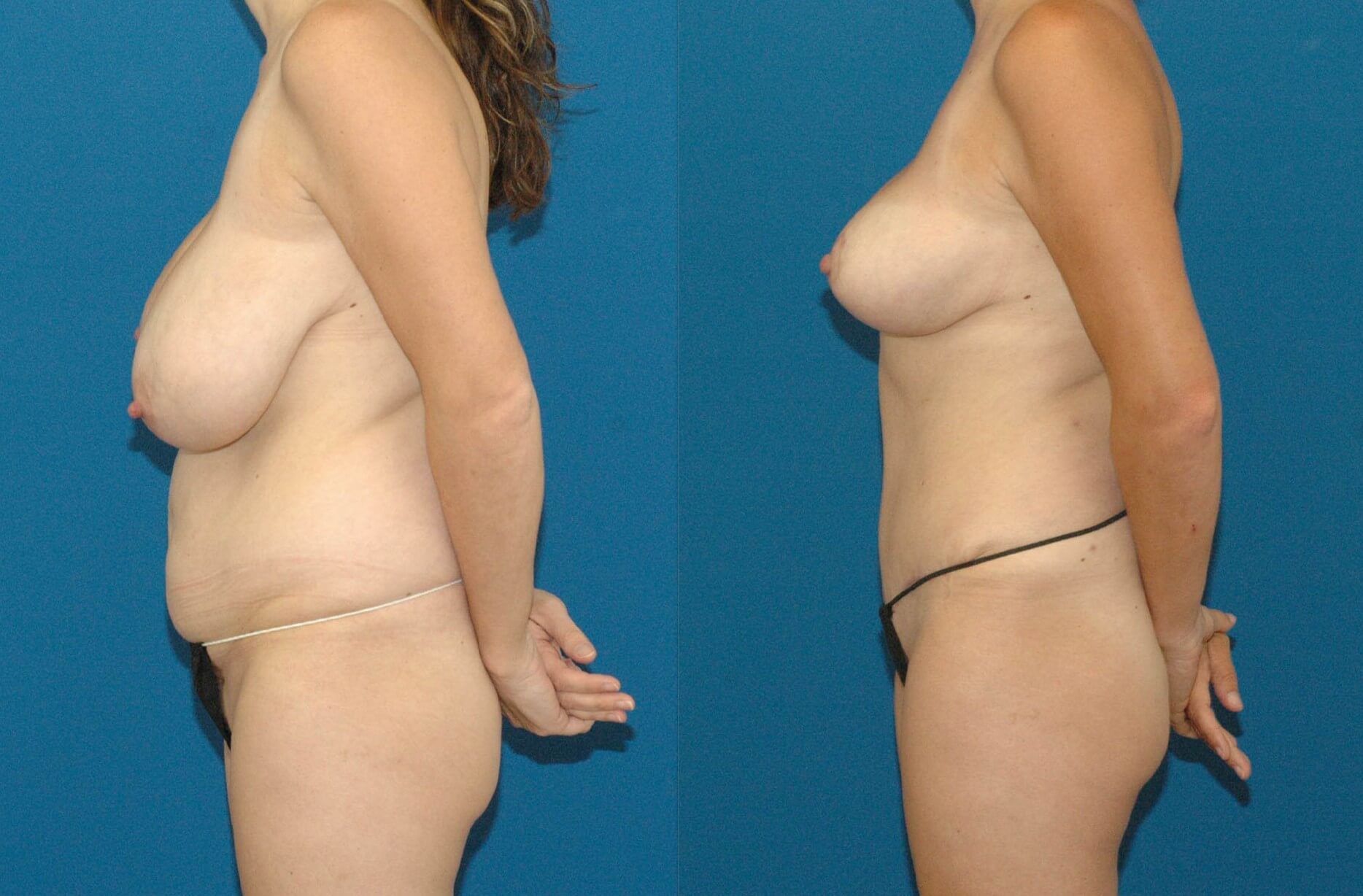 Interested in learning more about our Mommy Makeover Surgery? Call 206-231-5839 now to set up an appointment!
Each Mommy Makeover procedure is an individual transformation that is customized to meet the individual patient's aesthetic goals. Seattle area moms can design their Mommy Makeover procedures to address each specific cosmetic issue.
What parts of the body can be improved with the mommy makeover procedure?
Our plastic surgeons' expertise in cosmetic surgery allows them to offer full body and facial rejuvenation for their Seattle area Mommy Makeover patients.
Regions the body that can be rejuvenated include:
Breasts - breast lift surgery (mastopexy), breast implant surgery (breast augmentation), combined breast lift and breast implant surgery, breast reduction surgery
Abdomen and back - liposuction, tummy tuck (abdominoplasty), lower body lift
Buttocks - fat grafting to the buttock (Brazilian Butt Lift)
Thighs - liposuction, thigh lift
Arms - arm lift surgery (brachioplasty)
Face - face and neck lift, neck liposuction, rhinoplasty, eyelid lift (blepharoplasty), Botox, fat grafting, cosmetic facial fillers (Voluma and Juvederm)
"I met with Dr. Sattler back in his Seattle location. We discussed a variety of options to improve breast shape and volume, tummy appearance. I saw several other plastic surgeons as well, but liked Dr. Sattler's honest and open approach and his staff was great too. I had a tummy tuck, liposuction, and a breast lift. Dr. Sattler saw me frequently and constantly remarked on my speedy recovery. It's three months now, I'm back at the gym doing CrossFit and loving the changes in my physique. I chose Dr. Sattler because of his excellent qualifcations, proximity to my house in Seattle, and his reputation in the Seattle area. I also spoke to two of his former patients to get the low-down on their experiences with him. All positives and I can now back that experience up as well. "
"I spent three years researching, reading reviews, and dreaming of my mommy makeover. I can't even express how happy I am that I ended up having my procedure done with Dr. Cooper at Sound Plastic Surgery. First off, the entire team at this office is absolutely wonderful. I was so nervous just to go in for a consultation, but Dr. Cooper and Jacey were extremely professional and made what felt like an awkward situation for me rather comfortable. I ended up doing a tummy tuck w/lipo, breast lift and augmentation. Dr. Cooper was great at explaining what to expect and answering questions. I felt well informed and prepared heading into surgery and during recovery. Dr. Cooper even called the evening following my surgery to check in made himself available by cell at any hour. At the end of the day, the most important piece is the end result. I am beyond pleased with the work that Dr. Cooper performed. I will be going back to him for any future cosmetic needs."
How is a Mommy Makeover Surgery performed?
The Mommy Makeover procedure is a full body makeover that is custom designed by our surgeons for each individual patient. The regions of your figure that bother you most can all be addressed with a Mommy Makeover procedure.
You may dislike the appearance of your abdominal skin, belly button, thighs, arms, breasts or face. Our surgeons will custom design each procedure to address these regions and create a new look for you.
All Mommy Makeover procedures are performed in an accredited surgery center in the Seattle area to maximize patient comfort, safety and privacy.
The Mommy Makeover Consultation
At Sound Plastic Surgery, our all female staff members will meet with you in our Seattle area cosmetic surgery clinic to discuss what things you like and dislike about your figure. Our surgeons will discuss the various components of the Mommy Makeover procedures. We will review our before and after photos of the procedures you are interested in.
Meeting with our plastic surgeons and our experienced staff members will give you the opportunity to ask questions and to learn more about the exciting Mommy Makeover procedures.