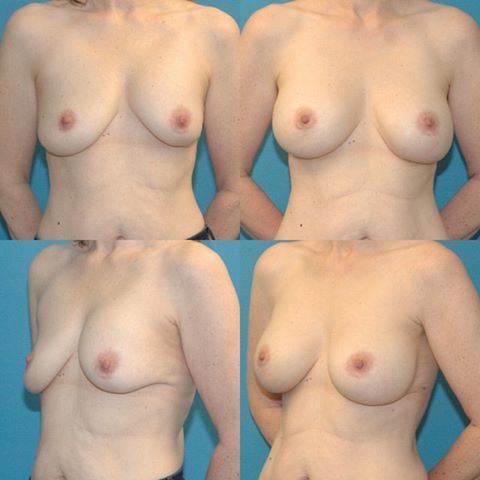 The majority of breast augmentation patients are very happy with their cosmetic results. A small subset of patients may choose to have revisionary breast implant surgery during their lifetimes. A patient that has had previous breast augmentation might choose cosmetic breast revision surgery to improve the appearance of her breasts.
Common reasons patients would want a breast implant revision:
Replace with silicone implants
Replacement of deflated saline implant
Treatment of capsular contracture
Internal breast reconstruction for implants that have 'bottomed out'
Treatment of a 'double bubble' breast deformity
Replacement of implants of a different size or shape
Desire for a breast lift (mastopexy) procedure
Breast implant removal
For women with more complex implant related problems the solution is usually more extensive often times taking longer to perform as well as recover. Our board certified plastic surgeons have close to 20 years of breast surgery experience with a wide range of breast implant related problems. Prior to your complimentary consultation, it is helpful to have your implant information and past medical records, including operative report, in hand when you arrive at our clinic, if possible.
Please call TODAY to discuss with one of our Board Certified Plastic Surgeons if a Breast implant Revision is right for you!
(206) 729-2248