Tummy Tuck Transformation
After undergoing a tummy tuck, this patient is finally able to play her favorite sports again, like tennis, and feels more confident in a swimsuit!Call TODAY for your complimentary consultat
Read More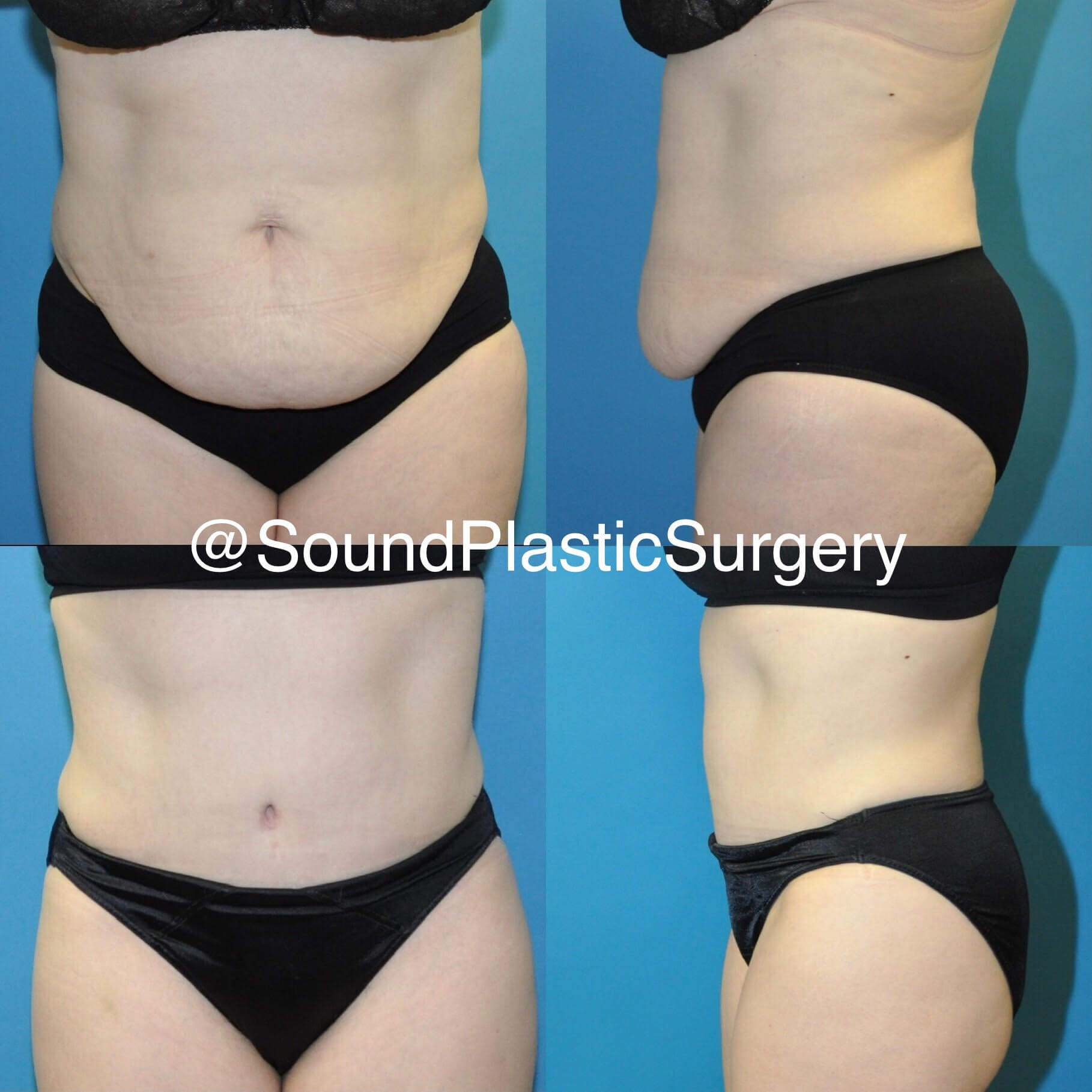 About Sound Plastic Surgery
Sound Plastic Surgery is a center of excellence for Cosmetic Surgery and non-surgical cosmetic treatments in Seattle, Washington.
Posts By:
I really liked working with Dr. Cooper I found him very easy to talk with, telling him what I wanted and had him explain in simple terms what to expect from the procedure and post surgery.
Anonymous via RealSelf
Tummy Tuck Recovery
The recovery of a tummy tuck procedure is a balance of getting your body moving versus giving your body time to properly heal. Knowing that balance and understanding the milestones of recovery are the most important parts. Here are a few guidelines to the recovery time of a tummy tuck.
read more