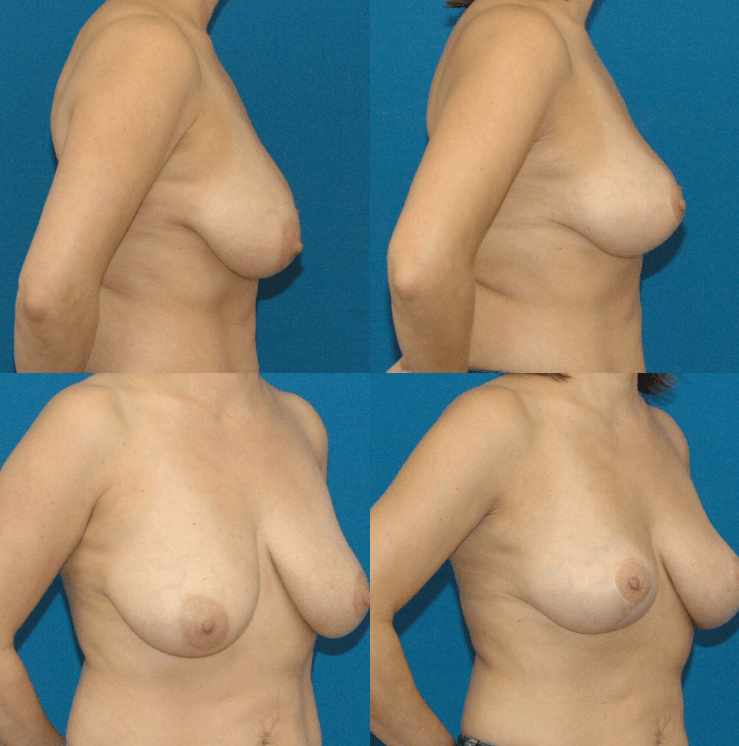 A breast lift or mastopexy is a cosmetic procedure that raises the breasts by removing excess skin and tightening the surrounding tissues to reshape and support the new breast contour. A breast lift can create a more youthful and uplifted breast profile that is often lost with age as you lose shape and firmness.
The procedure is approximately 2 hours, performed with a general anesthetic on an outpatient basis. Each surgery is uniquely tailored by our board certified plastic surgeons to each patient in order to provide the aesthetic qualities the patient is looking for. The goal of the breast lift is to reshape the breast into an elevated form as well as reposition the nipple and areola to a cosmetically ideal position.
Recovery for a breast lift if fairly rapid. Even though surgery and recovery is different for each patient we see most patients returning to work and other activities in just a few days after surgery. Although breast lift surgery can lift the existing breast, it does not significantly change the size nor round out the upper part of your breast. If you are interested in a fuller look we recommend considering a breast augmentation in addition to a breast lift.
Please call TODAY to discuss with one of our Board Certified Plastic Surgeons if a Breast Lift or Mastopexy is right for you!
(206) 729-2248