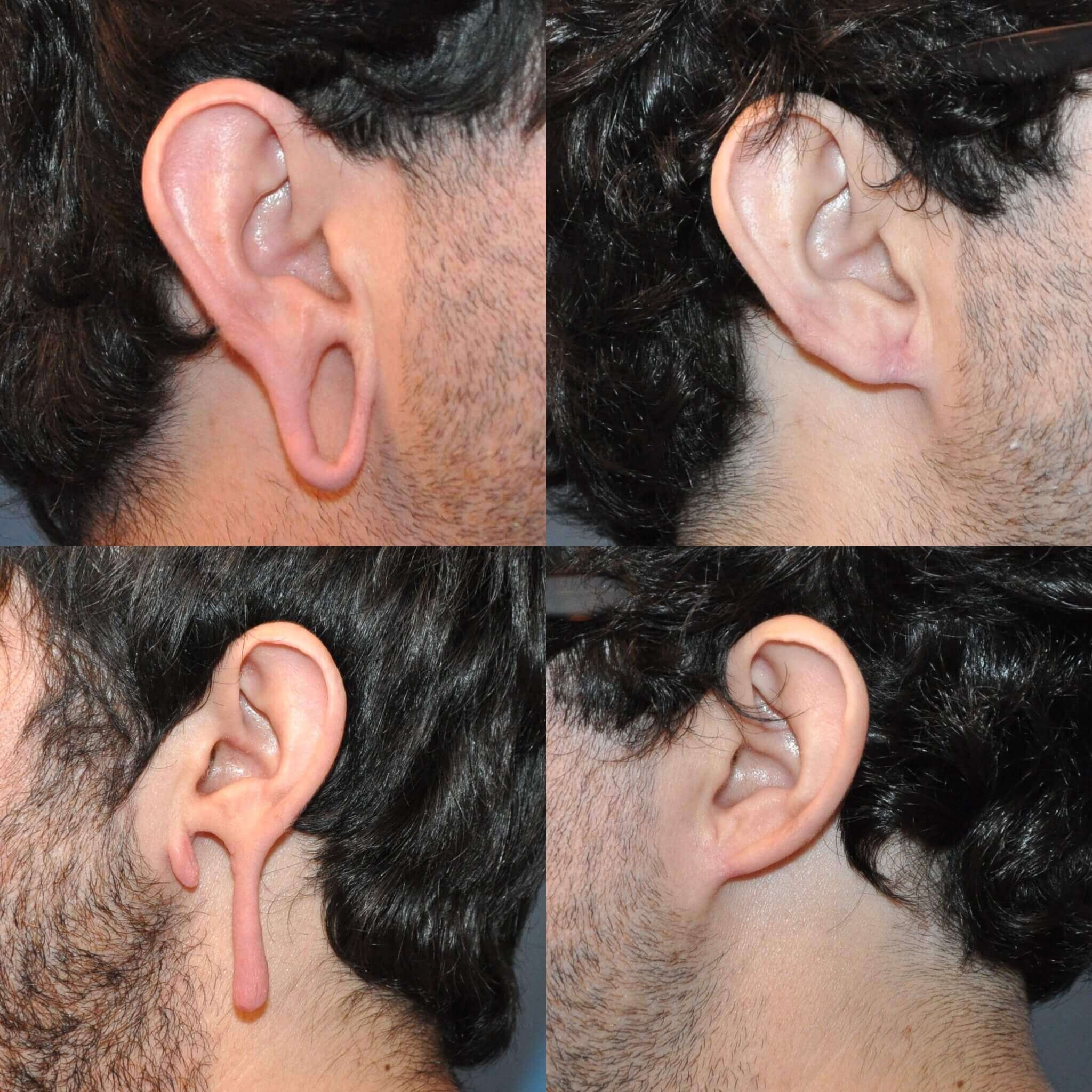 Torn and stretched ("gauged") earlobe repair is a common procedure here at Sound Plastic Surgery that both of our Board Certified Plastic Surgeons have years of experience preforming. Our surgeons are able to restore the shape and contour of stretched, gauged and torn earlobes with minimally invasive, expert techniques.
This particular procedure can be performed under local anesthesia in our clinic procedure room. If your earlobe had been stretched or gauged, your surgeon will cut away the skin lining the tear or piercing tract, remove the excess tissue and suture the lobe back together. If your earlobe has been split, after fully healing, the surgeons will cut into both sides of the split and suture the split back together. The procedure can take between 30 minutes to 1 hour with a quick recovery time.
Most patients return to work the same day with small sutures and Band-Aids. Dissolvable sutures are used so there is no need for suture removal. Earlobes may be re-pierced 4-6 weeks after the repair.
Please call TODAY to discuss with one of our Board Certified Plastic Surgeons if an earlobe repair procedure is right for you!
(206) 729-2248