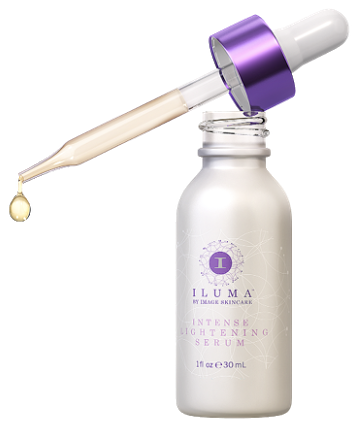 The weather is getting colder, the sunshine is out for fewer hours in each day, and people are more likely to stay indoors. However, this also means that the winter months are a great time to remove the sun damage from the summer months.
The Image Skincare Iluma line is the next generation of powerful skin lightening agents, quickly diminishing all forms of pigmentation, from sunspots to melasma.
Formulated by plastic surgeons and containing Vectorized Technology™, this revolutionary intense lightening line utilizes the latest technology in plant-derived stem cells, peptides and botanicals. It corrects and prevents pigmentation and uneven skin tone leaving you a lightened, brightened and illuminated complexion.
Vectorize Technology™ is a unique product delivery system that delivers up to 100 treatments in just a single application. What this means is, Vectorize Technology™ organizes the peptides, plant extracts, lightening agents and stem cells into spherical molecules up to 100 layers thick. Each molecular layer is separated by a microscopic layer of lipids that keep the skin soft and lustrous, while prolonging the effectiveness of the products.
This lightweight, oil-free serum treats skin discoloration and redness. A blend of botanical lighteners, vitamin C, and grape seed extract gently reduces inflammation, creating a clear, fresh-looking complexion.
Call TODAY for a complimentary skincare consultation with our
Medical Aesthetician!
(206) 729-2248