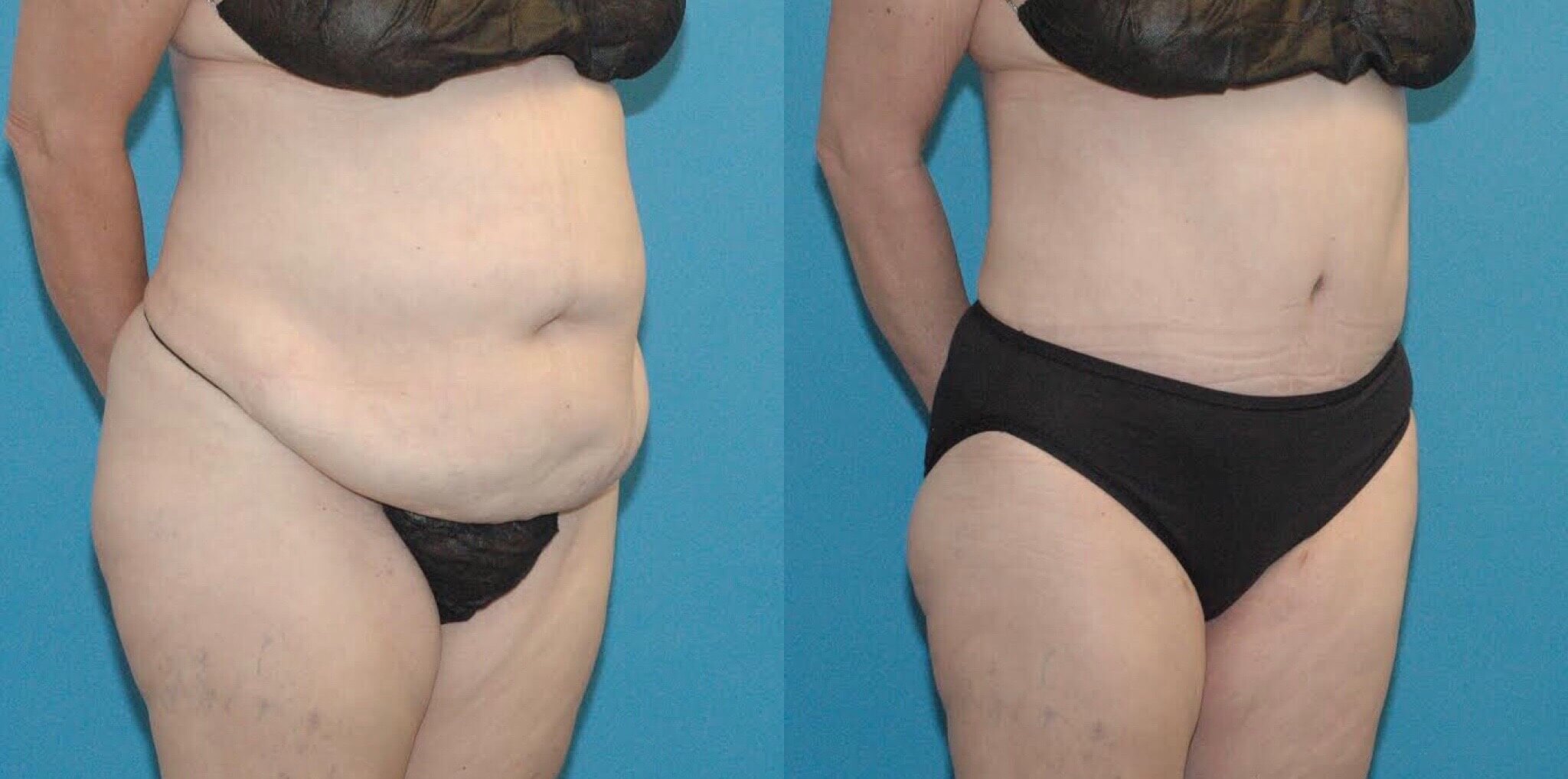 An Abdominoplasty or a tummy tuck is a common procedure that accomplishes four things. These four aspects include flattens abdominal muscles by suturing the rectus muscles, removes excess skin, reshapes the belly button and finally it permits the doctor to remove fat through liposuction and direct excision of fat. Liposuction is one of the most common procedures done by the board certified plastic surgeons at Sound Plastic Surgery. Pairing the procedures works well for many patients as it allows patients to accomplish different yet complementary goals. This way you get the benefits of both while reducing pain and recovery time if performed separately.
These cosmetic procedures combined have the ability to remove fat as well as tighten the surrounding skin for an over all better sculpted body contour. For many a tummy tuck helps correct unwanted skin, fat and tighten muscles that loosen sometimes after pregnancy or losing large amounts of weight. While liposuction has the ability to remove persistent unwanted fat. These two procedures when performed together allow doctors to not only remove and sculpt but also flatten and repair.
Please call TODAY to discuss with one of our Board Certified Plastic Surgeons if a tummy tuck and liposuction combination is right for you!
(206) 729- 2248