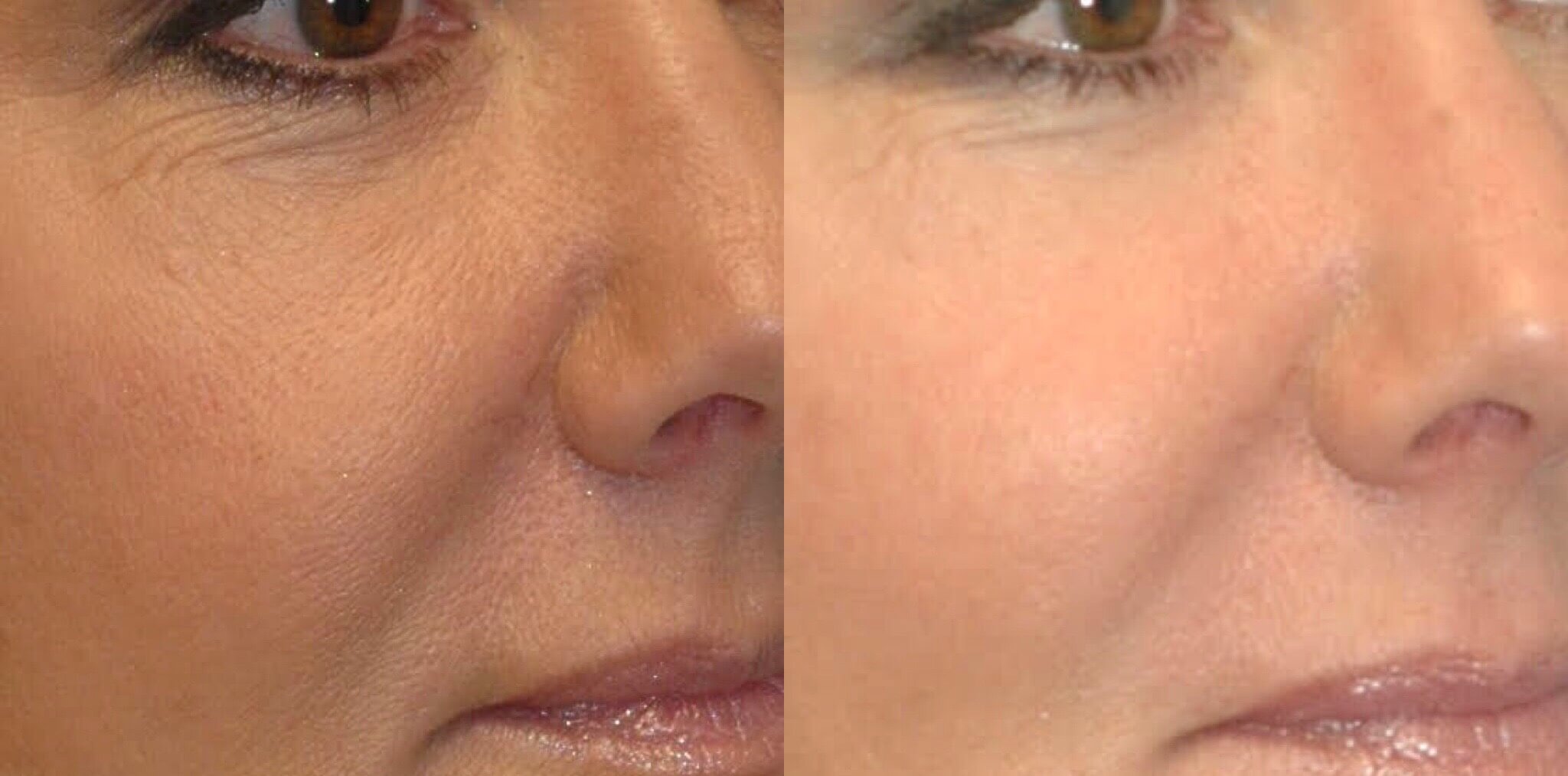 Skin wrinkles and lines aren't the only signs of aging. Over time, the loss of facial volume can cause facial features to sag and become hollow. Injectable facial fillers, like Juvederm and Voluma are powerful and minimally invasive tools that can significantly rejuvenate fullness to the face by restoring facial volume.
As we age, the natural facial volumizer, fat, can thin and shift in position. In the region of the face between the nose and lower eyelid, these changes occur early in the aging process. Facial fillers, like Juvederm and Voluma, can be used to restore facial volume to the tear troughs, cheeks and below the lower eyelid. The options of areas in which to inject the filler would be discussed with one of our board certified plastic surgeons.
Juvederm and Voluma are injected by our board certified plastic surgeons using the safest techniques. Once fillers have been placed swelling and occasional bruising may last a few days. We do suggest avoiding any strenuous exercising for the first twelve hours after fillers are places as this may increase swelling.
Botox can be combined with facial fillers for a more complete rejuventation.
If you are interested in mid facial fillers, call TODAY to schedule a complimentary consultation with one of our Board Certified Plastic Surgeons to discuss if mid facial fillers are right for you!
(206) 729-2248