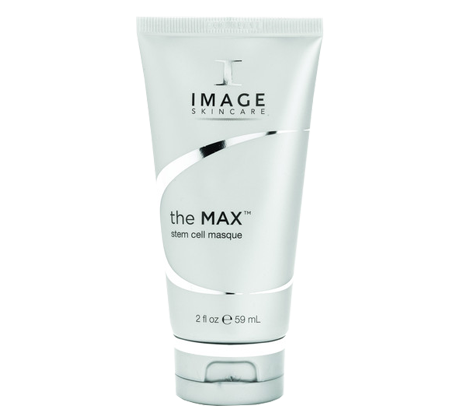 Image Skincare is widely known for its advanced anti-aging products and in particular, it's MAX Stem Cell Line. The MAX Stem Cell Line or The MAX, named because of its ability to provide efficient, proven, MAXimum results, is packed with plant-derived stem cells and nutri-peptides. Coupled with Image Skincare's exclusive Vectorize-Technology, the stem cells and nutri-peptides are encapsulated to deliver these potent ingredients deep into the dermal layers of the skin with time-released function. The MAX Stem Cell Line has a three-stage anti-aging system: Correction, Prevention and Nutrition. Each one of these functions allows for the skin to be repaired and fortified, effectively reversing the signs of aging skin.
Correction: Comprised of a peptide complex, this unique combination of nutri-peptides inhibits muscle contraction, promotes collagens synthesis and firms sagging skin.
Prevention: This incorporates the Vectorize-Technology, encapsulating the plant-derived stem cells while offering a time-released delivery system for more effective results.
Nutrition: This level infuses the skin with a potent antioxidant of Grape Seed Extract, protecting the skin from free radical damage that can break down skin cells.
The MAX Stem Cell Masque provides intense skin rejuvenation for the face, neck, décolleté and hands.
Apply a thin layer to the skin and leave on for a few minutes to infuse the skin with vital nutrients, powerful peptides and stem cells. The MAX Stem Cell Masque's proprietary blend, coupled with Image Skincare's Vectorize-Technology, inspires dull and aging skin to appear revitalized and firmer. Incorporate The MAX Stem Cell Masque to your skincare routine up to three times per week, giving your skin the advantage for more youthful skin.