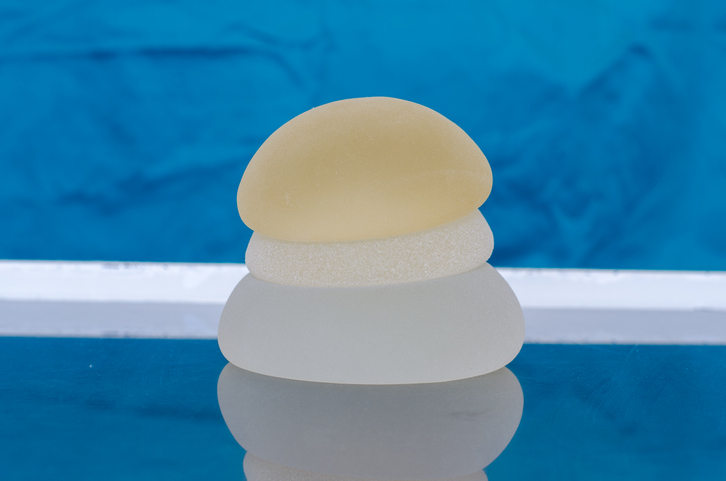 When it comes to choosing which kind of implant to use for your breast augmentation, it's important to know that there is a variety of fill volumes, base widths, and projection amounts available to tailor fit your desired look. One of the most basic questions comes down to: Silicone or Saline?
Silicone gel implants are the most commonly used implants for cosmetic augmentations, offering different variations of stiffness or softness. The gel molecules conform together inside of the implant shell, mimicking a more natural look and feel of breast tissue.
Saline implants are made up of a silicone shell that is inserted into the body and then filled with saline fluid (sterile salt water) once in place. Because these implants have the consistency of water, "rippling" can be more visible when placed underneath thinner skin, and sometimes they do not feel as natural.
We invite our patients to "try on" a range of different implant options to better select a size and look that is customized to their unique frame and aesthetic goals.
Call TODAY to schedule a complimentary consultation with one of our Board Certified Plastic Surgeons!
(206) 729-2248