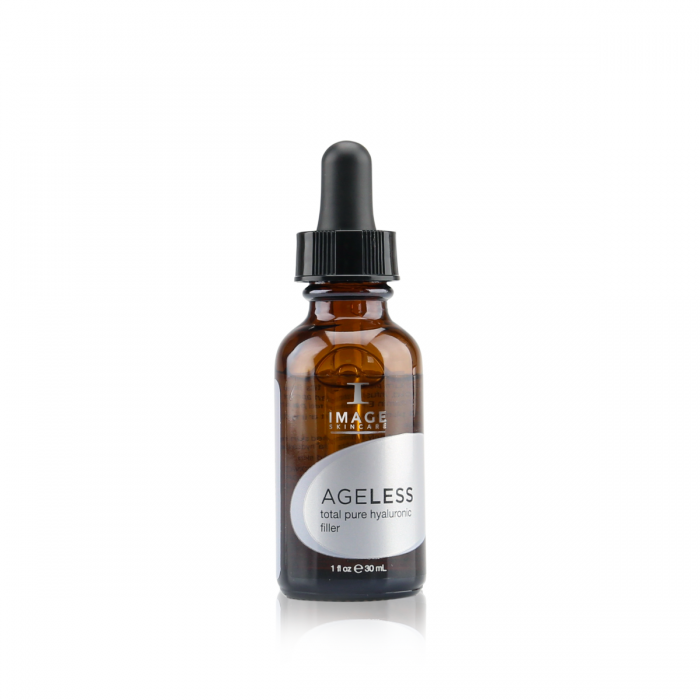 The Ageless Total Pure Hyaluronic Filler product is a great mother's day gift for anyone looking to get their mother a skincare product that will make them feel youthful and radiant! This line within the IMAGE Skincare brand is one that combats fine lines and wrinkles to restore youthful looking skin. Deigned with specific ingredients that instantly plump skin, this product is extremely popular for refreshing skin and reducing signs of aging such a wrinkles.
As a topical hyaluronic acid it instantly plumps skin, smoothens the appearance of fine lines and delivers a noticeable boost of hydration. Hyaluronic acid on a molecular level can hold 400 times its own weight in water. The product works by replicating the skin's natural moisture, preventing the evaporation of the moisture from the skin and provides antioxidant protection.
The Ageless Total Pure Hyaluronic Filler is great for women of all ages looking to plump and rehydrate their skin. If you have any further questions about this IMAGE Skincare product or would like to discuss your mother's skincare needs, we would love to schedule you a meeting with Erin, our medical aesthetician, here in the clinic!
Please call TODAY if interested in the IMAGE Skincare line or the Ageless Total Pure Hyaluronic filler product!
(206) 729-2248