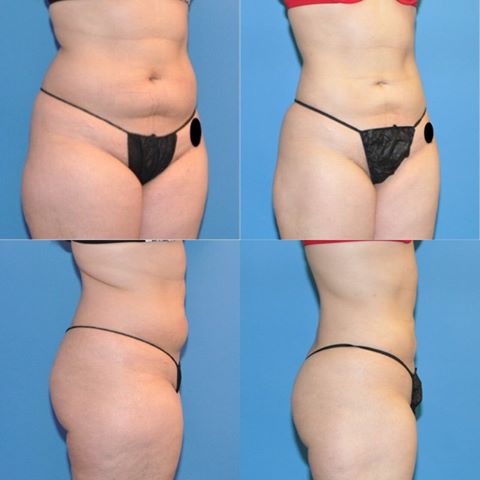 Liposuction surgery is a type of body contouring procedure that can remove unwanted fat from the abdomen, waist, thighs, arms, and neck. When performed skillfully, liposuction can remove stubborn fat deposits preparing your body for summer!
Our board certified plastic surgeons use the tumescent power-assisted liposuction technique that allows for accurate and predictable removal of fat. Recovery after tumescent liposuction varies for each patient yet tends to be quick. This is due to the fact that this technique avoids the use of general anesthesia, leaving our patients awake and comfortable while the procedure is performed. Most patients return to work and regular day activities just a few days after their procedure.
Liposuction is an excellent way to get ready for summer by sculpting different regions of the body. Several regions may be combined. Our plastic surgeons will discuss how liposuction can best help you achieve your goals during one of our complimentary consultations.
Please call TODAY to discuss with one of our board certified plastic surgeons if Liposuction is right for you!
(206) 729-2248