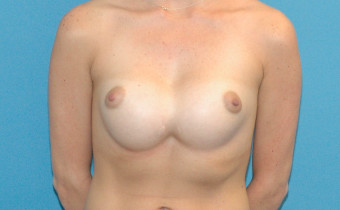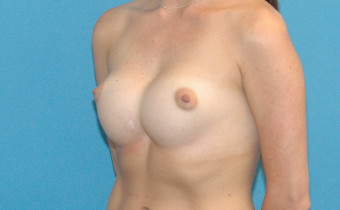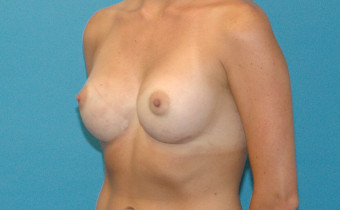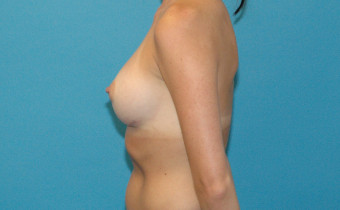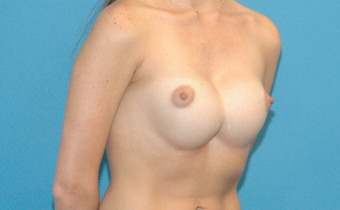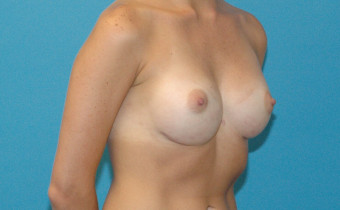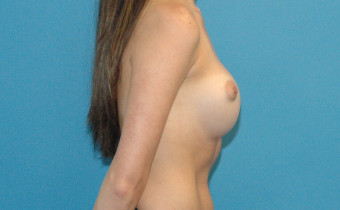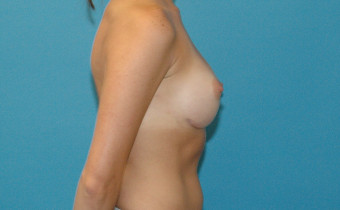 Breast Implant Revision #4
This 26 year-old female had a breast augmentation performed outside of the country. Her cosmetic outcome was characterized by symmastia, which means that one breast implant is touching the other from within her breast skin envelope. Her symmastia was further complicated by an excessively lowered infra-mammary fold on both sides. She presented to Sound Plastic Surgery with these complex issues. The board certified plastic surgeons at Sound Plastic Surgery reconstructed her breast augmentation using a silicone breast implant that fit her desired breast shape and size. Strattice acellular dermal matrix biomaterial was used to construct an internal bra to support each implant and correct her severe symmastia and infra-mammary fold position. Her post-operative appearance is a much more natural and aesthetic breast augmentation result. She is delighted with her new look! Her post-operative photos were taken about four months after her breast implant revision in our Seattle clinic.
Click here to find out more about breast implant revision surgery!
Before and after photos on this website are of actual patients who have given permission for their photos to be published. Individual results may vary. No guarantee or prediction of outcome is implied.